Although there's evidence that man existed on the island as far back as the Stone Age, local legend says that the history of Korcula really started with Prince Antenor of Troy who founded the main settlement. Back in that time, the island may have been known as Korkyra Melania – meaning "Black Korcula" – because of its dense pine forests. There is evidence of Greek settlements on the island and Korcula was also part of the Roman Empire.
Following rule by various groups, including the Croatian-Hungarian Kingdom, Korcula became part of the Venetian Empire in 1420 – which was the case of much of Dalmatia. (Prior to this it is believed that explorer Marco Polo was born on the island.)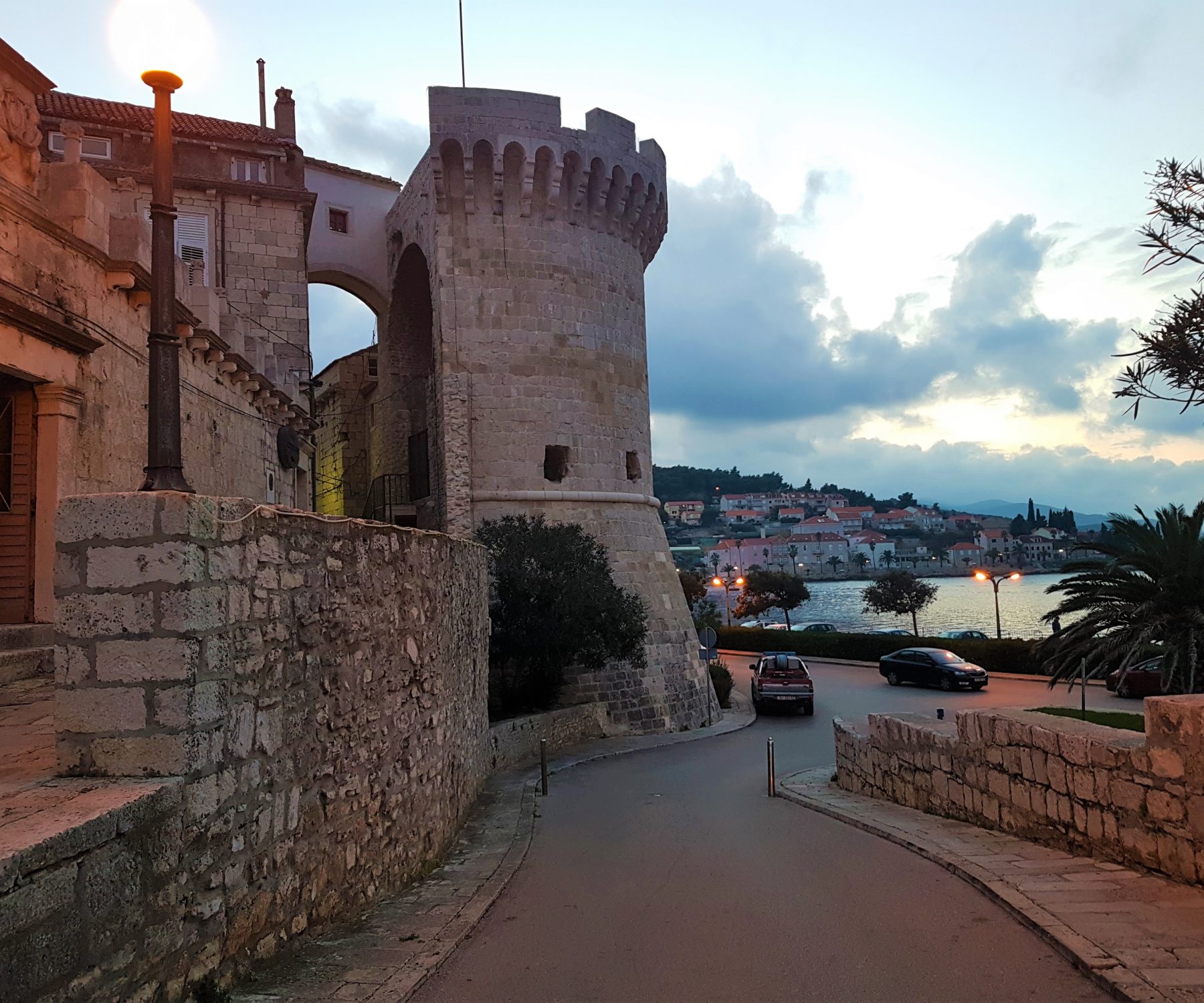 After the fall of the Venetian Empire in 1797, the island came to be under the control of assorted groups once more – including the Austrians, French and Russians, and was even ruled by the British between 1813 to 1815. Led by Commander Peter Lowen, they undertook significant building projects including building a huge fortress on the hill above Korcula Town. The island was part of the Austro-Hungarian Empire from 1815 to 1918, when it became occupied by Italy until 1921, then becoming part of Yugoslavia.
During World War II, the island fell to the Italians once more (in 1941), before the Germans occupied the island in December 1943. The town of Korcula was severely bombed by the Allies, which destroyed most of the important buildings there.
There is also a 20th century British connection with the island: the late Fitzroy Maclean, the Scottish politician, soldier, adventurer and writer, had a house there (still used by his family today). It was personally given to him by President Tito and was the only house owned by a foreigner in the former Yugoslavia until Croatian independence.
Korcula Town
Korcula is a historic fortified town on the protected east coast of the island of Korcula. The old city is surrounded by walls, and the streets are arranged in a herringbone pattern allowing free circulation of air but protecting against strong winds.
Korcula Town is the main town on the island, with a population of about 3000 inhabitants. The main feature/sight of the whole town is Korcula Old Town – a medieval walled town with its towers, numerous buildings and monuments, cafés, restaurants, hotels, galleries, open-air cinema and more. Korcula is very popular for visitors as a central location from which they explore the rest of the island and its surroundings.
Korcula Old Town is the main attraction of Korcula Town – a medieval walled city positioned on an oval-shaped swelling of land pointing deep into Peljesac Channel. The Old Town itself is grooved with a succession of narrow streets that branch off the spine of the main street like the fish bone. The fishbone shape was used in Korcula Old Town design to reduce the effects of wind and sun and provide citizens with sheltered and comfortable accommodation.
The architecture in the Old Town is mainly influenced by Venetian Renaissance. The Old Town centre is dominated by the splendid St Mark's Cathedral built in the Gothic-Renaissance style, completed in the 15th century (by Marko Andrijic) at the place of other church from the 13th century.
The Korcula Town Museum is also interesting to visit as it gives insights to Korcula's history, as it displays Korculan stone carvings, Lumbarda Psephism and Ancient Greece artefacts, shipbuilding historical items, Renaissance Architectural Carvings and Coats of Arms Exhibits etc. At night well known Moreska Sword Dance, a colourful, choreographed sword dance is also worth seeing. The historic town of Korcula is on UNESCO's- tentative list.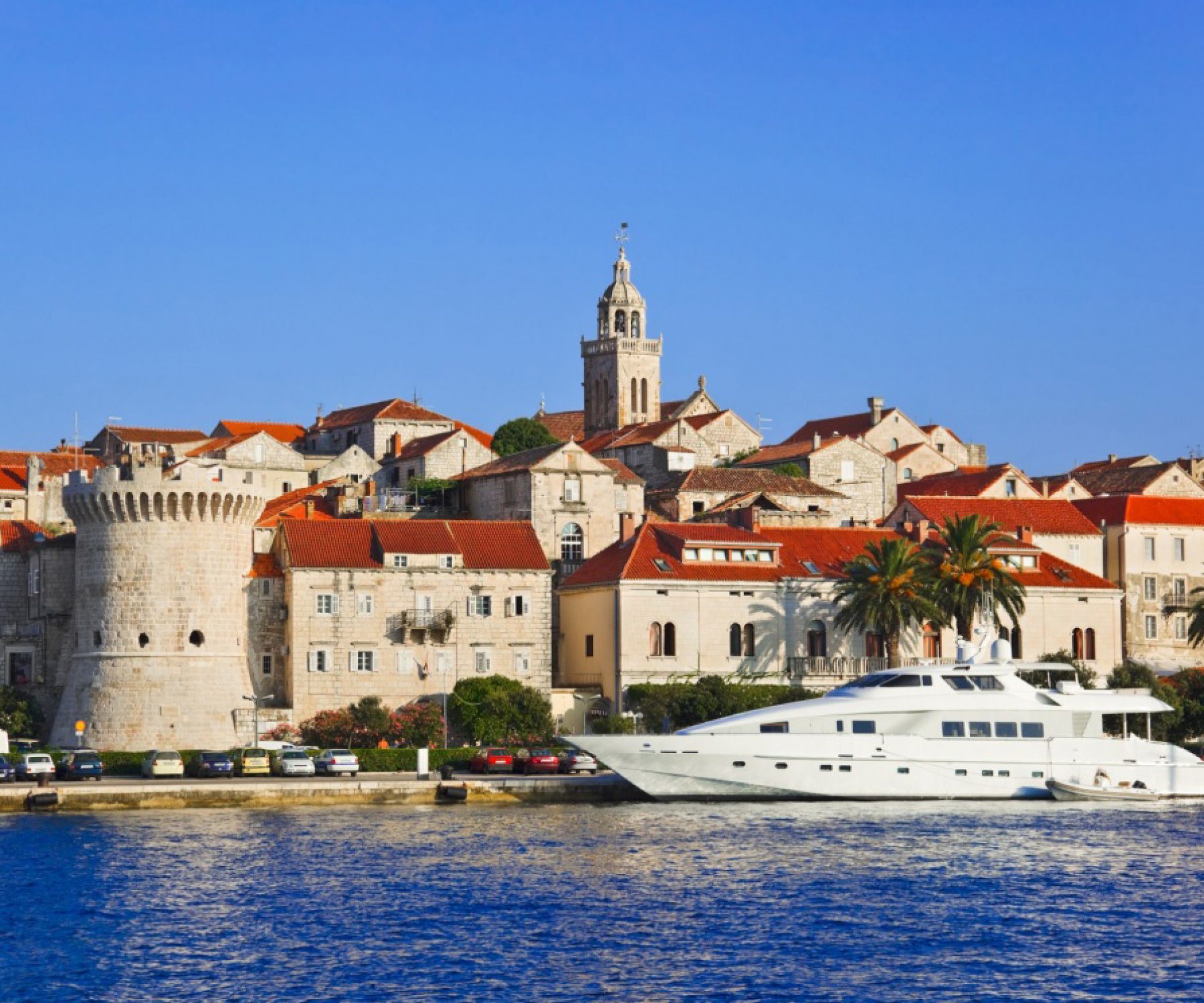 How to reach Korcula
Korcula Town is the place where the main coastal ferry lines that sail from Rijeka to Dubrovnik stops via Split and Hvar. Another good way to reach Korcula Town from Split is catamaran passenger ferries that sail from Split via Hvar to Korcula Town. The alternative way of reaching Korcula Town is via Vela Luka (50km west of Korcula Town) where car ferry from Split to Vela Luka as well as catamaran ferry sails daily. In Vela Luka, all ferries are met by bus links to other places on the island, including Korcula Town.
To reach Korcula Town from Dubrovnik you can use the main coastal ferry lines that sail from Dubrovnik via Mljet to Rijeka, stopping in Korcula Town or by catamaran ferry "Nona Ana" that sails from Dubrovnik to Korcula and stopping at Mljet. See the most comprehensive list of all ferries to Korcula
There is also a daily bus connection to Korcula Town from Dubrovnik. The bus departs daily at 3 pm and it runs along Peljesac Peninsula arriving in Orebic where it joins 15-minute ferry ride to Korcula Town (Domince). There are regular buses to Korcula Town from Split, Zagreb, Sarajevo, Mostar and Belgrade. Read more about a bus from Dubrovnik to Korcula.
Driving to Korcula Town can be nice too although not a very green way of transport. The good route to take is to drive to Ploce and take a ferry to Trpanj. From Trpanj drive towards Orebic and take a ferry from Orebic to Korcula (Domince – 3 km outside Korcula Town). Driving from Dubrovnik, drive along Croatian coast until you reach Doli, and sign to turn left to the Peljesac Peninsula. Drive along Peljesac ( about 60 km) to Orebic and take a ferry from Orebic to Korcula (Domince – 3 km outside Korcula Town).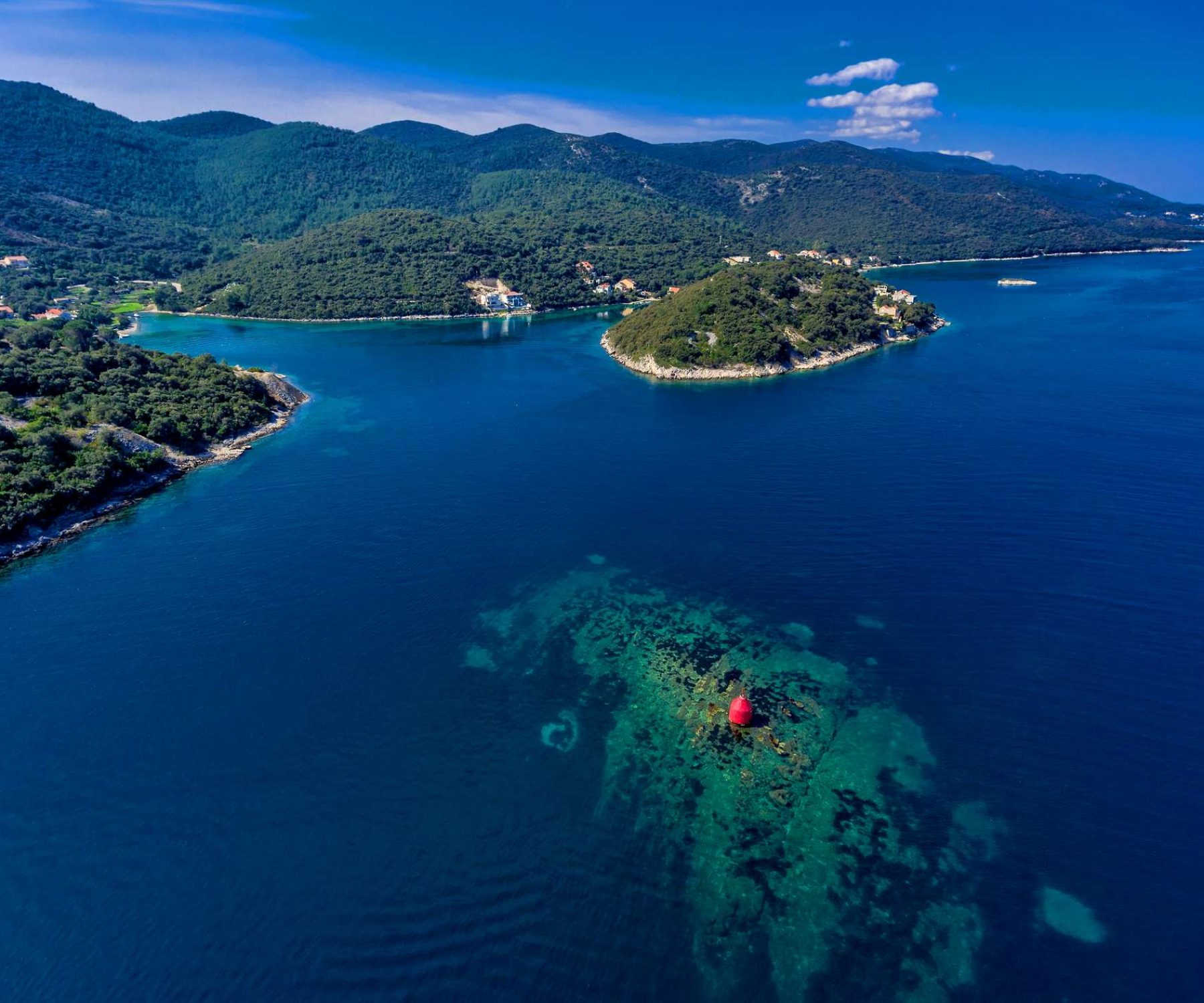 Find your route to island Korcula here.
Find your villa for rent on island Korcula here.