15 reasons to book your vacation in Croatia:
1. Easy to reach
Some Greek islands take four hours to reach by plane. The Canaries? More like four-and-a-half. Hvar, Split, Dubrovnik and Pula are all just two-and-a-half hours away or less.
2. Hot weather
Croatia is one of Europe's sunniest spots. Visitors should expect 12 hours of sunshine a day in May and June, on average, and 13 in July and August. Even in October, the weather remains pleasant, with Dubrovnik offering 11 hours of sunlight and daily averages of 19C.
3. Good value
Even in popular tourist destinations you can still find good value. A beer at all but the trendiest bars in Hvar will only cost the equivalent of a couple of quid; dinner for two at a good restaurant in Split (including wine) will set you back less than 60 EUR. Good value hotels are ubiquitous, as are cheap holiday apartments.
4. Game of Thrones
There is surely some correlation between Croatia's growing popularity and its starring role in the HBO series Game of Thrones. Among the attractions to have featured are Dubrovnik, whose city walls and forts became King's Landing; beautiful Trsteno Arboretum on the outskirts of the city, which becomes the Red Keep's gardens; the Fortress of Klis, which is used for exterior shots of Meereen; and St Dominic Monastery in Trogir, which appears as the city of Qarth.
5. Roman ruins
The remains of Diocletian's Palace in Split, another Game of Thrones filming location, is now the buzzing heart of the city. Among the ancient columns, temples, walls and underground cellars that once made up the Roman emperor's retirement home, you'll find dozens of hidden bars, restaurants and shops.
6. Pula amphiteatre
The port city of Pula in Istria is noted for its first-century Roman amphitheatre, one of the best preserved in the world. Time your visit to the city to coincide with its annual film festival (held in July, next week, as it stands), which features screenings inside the ruin, or look out for one of its regular musical concerts.
7. Magnificent beaches
Croatia is all about picturesque pebbled beaches, lapped by crystal clear water. Zlatni Rat is the best known, and adorns just about every travel brochure, so expect crowds, but there are gorgeous hidden spots on the mainland, such as Nugal, just south of Makarska.
8. National parks
Croatia has eight national parks, including the Unesco-listed Plitvice Lakes and Krka, both of which are famous for their stunning lakes and waterfalls.
9. Beautiful mountains
The Biokovo mountain range contains Croatia's second highest peak – Sveti Jure, at 1762 m – but lies just a few miles from the sea. Rise early and follow the steep zig-zagging trail, from the little village of Makar, just above the beach resort of Makarska, up to the peak of Vosac (1422 m), or, if you're feeling very energetic, Sveti Jure. It's a spellbinding route, scattered with wildflowers and butterflies, sweet-smelling pine trees and limestone boulders. Then head back down for a refreshing dip in the sea and a well earned gelato (the ice cream here is as good as you'll find on the other side of the Adriatic).
10. Museums
The Museum of Broken Relationships, in Zagreb, features seemingly mundane and insignificant objects accompanied by captions that explain their relevance in a failed relationship. It explores the "love, pain, drama, irony, humour and reconciliation" of break-ups, and has proven so popular that a second branch opened in Los Angeles last year.
11. White stone that made the White House
In addition to the photogenic beach of Zlatni Rat, the island of Brac is famous for its glorious white stone, which was used in the construction of Diocletian's Palace, and, far more recently, The White House in Washington DC.
12. Summer festivals
Croatia hosts numerous open-air cultural festivals during the summer, the best known being the Dubrovnik Summer Festival, staged from mid-July until mid-August and attracting well-known international performers. Tiny Motovun, a hilltop village in Istria, hosts a film festival each year, with parties held within its medieval walls each night. There are also plenty of contemporary music festivals. Some of the biggest are the Love International Festival at Tisno near Zadar, Fresh Island on Zrce beach in Novalja on the island of Pag; the Dimensions Festival and the Outlook Festival, both at Fort Punta Christo near Pula.
13. It's the birthplace of Marco Polo
Or so claim tourist officials in Korcula, much to the annoyance of their Venetian counterparts. Whatever the truth, Korcula Town is worth visiting anyhow for its impressive medieval old town, good wines and Moreška sword dance performances.
14. One of Europe's tastiest regions
Croatia has diverse gastronomy. Istria is famous for its wine, olive oil, homemade pasta and truffels. Dalmatia is filled with fresh herbs and fish but also famous prosciutto. Every region of Croatia has so much to offer for true food lovers.
15. Jurassic appeal
Dinosaurs were all over the Istria peninsula in the Cretaceous period (79-145 million years ago) too. You can see footprints on the isle of Veliki Brijun in Brijuni National Park. And you can go on dino-related rides at Dinopark Funtana, near Porec.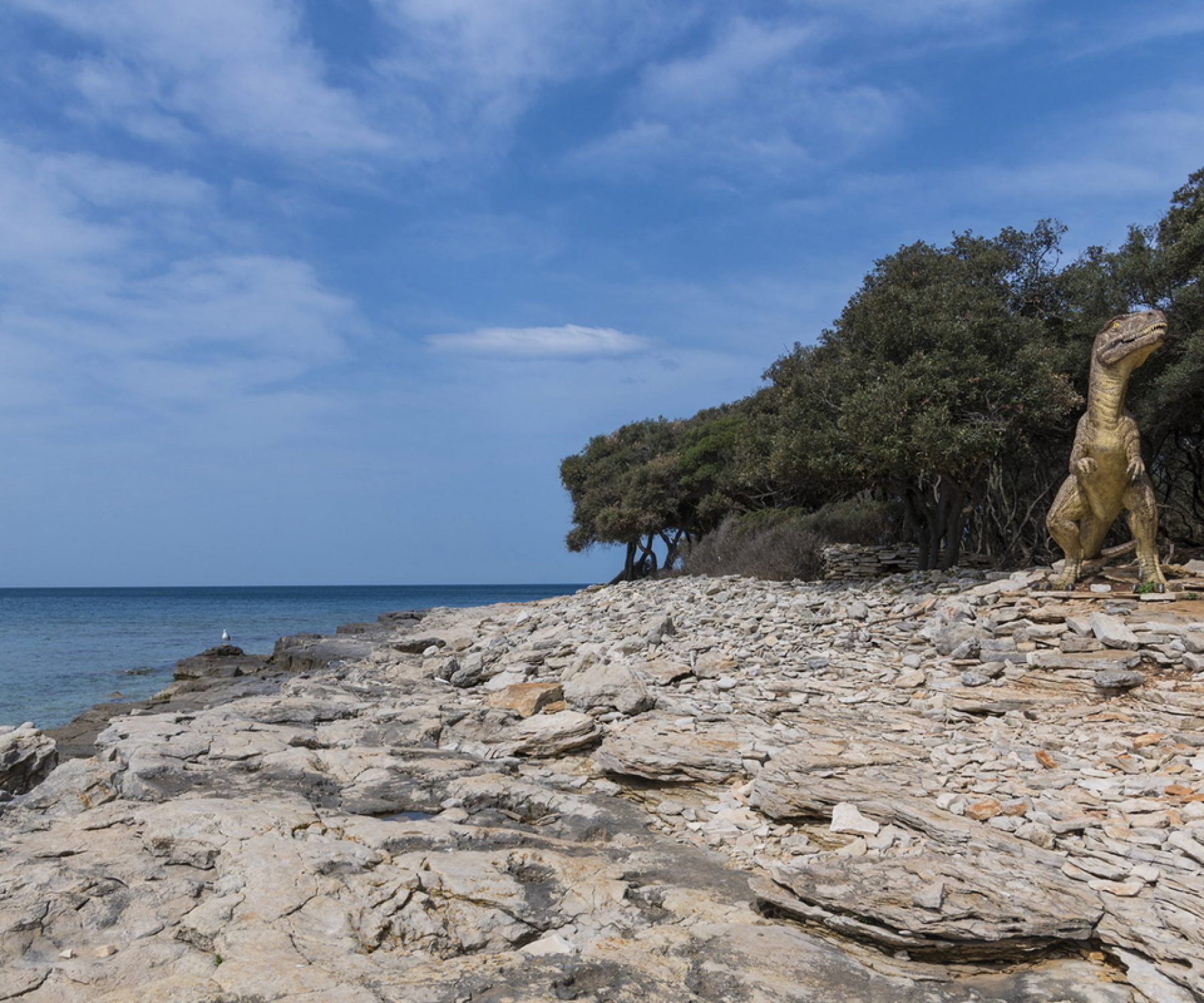 Find some interesting facts about Croatia here.
Now that you have read about 15 reasons to book your vacation in Croatia, book your villa in Croatia here.