Best Choice Croatian Villas
represent those which have good ratio of quality and price and capacity. Best Choice Villas range from middle to high class villas, but have these 3 aspects well balanced, therefore a good choice to book if these parameters are your primary.
As native Croatian living and working in Split, heart of tourist destination of Dalmatia, Marija Bojcic has impressive experience in tourism and hospitality with 15 years in Croatian villas rentals.
These beautiful villas are located all over Dalmatia and Istria.
Croatian villas are rented with all amenities included in price. Therefore price includes use of private pool and parking only for guests who booked villa. In price is also consumption of water (water in pipes is drinking water so no need to buy bottled water!) and electricity, air condition, wi fi, change of bed linen, and towels at least once per week.
All amenities that are not included in price of villa's stay, we can organize for you. Inside villa's listing there is contact form to inquire or to book villa, so you can send us message with specification of your needs or wishes.
Here is handpicked selection of the Best Choice Croatian Villas. In each villa listing is described why it deserved to be in this collection.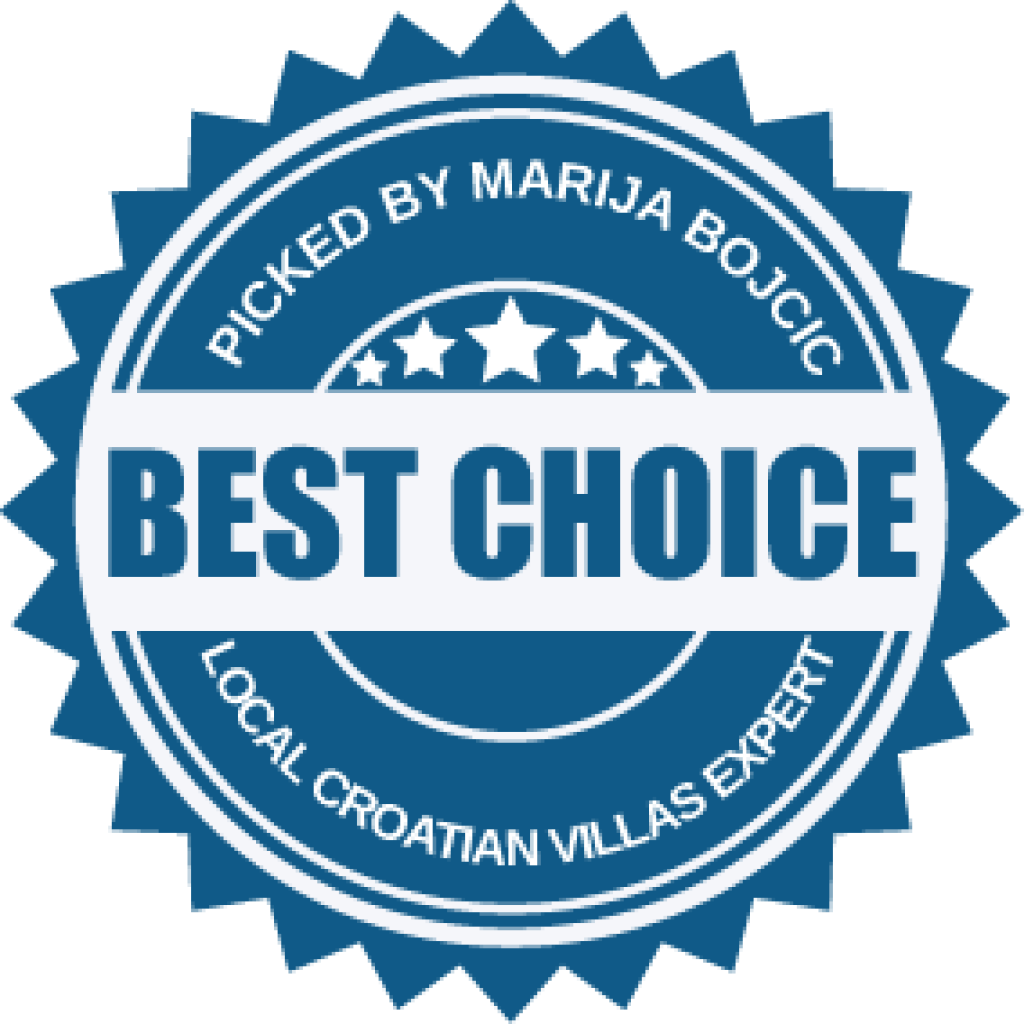 Marija marked villas of this collection with the label seal: BEST CHOICE
Enjoy in list of Best Choice Croatian Villas Collection curated by Marija, top Croatian Villa Specialist.